What Can I Do About Alcoholism in Young Men, Like My Son?
What can I do about my son's drinking? Alcoholism, underage drinking, and binge drinking are all very common among young men—in fact, young men represent the largest sub-group of alcoholics, according to new research. And this widespread alcoholism can have disastrous consequences. Alcoholism is linked with abuse, violence, sexual assault, addiction, overdose and drug interactions, and even death—not to mention the ever-present risk of drunk driving accidents. If your son is suffering from alcoholism, now is the time to help him overcome alcohol abuse. Click here to learn more about drinking and your son.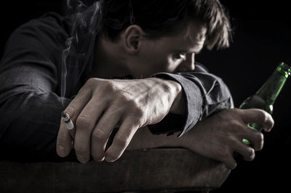 Widespread Alcohol Abuse Among Young Men
Alcoholism is more common among young men than among men of older ages. So your son is more likely to be struggling with a drinking problem than your father, brother, uncle, or husband is. According to WebMD, "New alcoholism research identifies five types of alcoholics and shows that young adults account for more than half of U.S. alcoholics." That means that younger men are way over-represented among the amount of alcoholics in this country. "While we knew that many young adults had problematic involvement with alcohol from our research on college-aged drinkers, we were certainly surprised by the proportion of alcohol-dependent individuals who fell into that young adult cluster," said Howard Moss MD, the associate director for clinical and translational research at the National Institute on Alcohol Abuse and Alcoholism. Click here to learn more about alcoholism and young men.
How Can Rehab Help with Alcoholism?
What can I do about my son's alcoholism? First of all, the fact that you're thinking about this question is a great sign. Your son has a support network—you, and the other people who love him. And there's a lot that you can do to help your son. Supporting him through the tough times of addiction and alcohol dependence is very important. But even more importantly, you can help him get the help he needs with alcohol rehab.
Effective Men's Rehab for Alcoholism
Where can my son go for alcohol rehab that can help him? Last Resort Recovery offers the highest quality in men's rehab. We can help your son overcome alcohol abuse or dependence and get his life back. The sooner he begins, the sooner he can begin a new life. And you can help him get there. Click here to learn more about our 90-day addiction rehab program, which is ideal for helping your son overcome addiction.