Drug Dealers, Mexican Cartels, and How Rehab Fights Them
How do drug dealers and the drug trade affect me? If your one of the people who are struggling with drug addiction, you might not realize just what effect it's been having. Though it's often thought of as a "victimless crime," drug abuse is anything but. In fact, the trade in illegal drugs and abuse of prescription medication is having a huge effect on the entire American Southwest, including Arizona, New Mexico, and Texas. Mexican drug cartels have been impacting small towns all over the American Southwest. And that's not even counting the devastation brought about by drug addiction itself—throughout Texas and the rest of the Southwest. If you're doing drugs, think about what it's doing to your community. Not only can it be wrecking your life, your health, and increasing your chance of fatal drug overdose, it can be also playing right into the drug dealer's hands. Click here to learn more about meth addiction increasing in Austin, TX.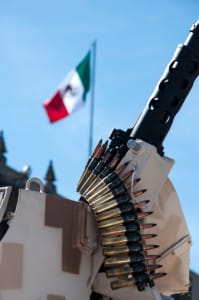 Violence Follows Drug Dealers North of the Border
The drug trade between the US and Mexico has a long history. Drug dealers in the Southwest are often solely supplied from drugs that cross the border with Mexico. The trade in illegal drugs (and pirated prescription pills like Percocet, Vicodin, and OxyContin) is a multi-billion dollar operation. And crime is spilling across the border. According to the New York Times, "In the past few years, the cartels and other drug trafficking organizations have extended their reach across the United States and into Canada. Law enforcement authorities say they believe traffickers distributing the cartels' marijuana, cocaine, heroin, methamphetamine and other drugs are responsible for a rash of shootings in Vancouver, British Columbia, kidnappings in Phoenix, brutal assaults in Birmingham, Ala., and much more." Click here to learn more about drug dealers and the Mexican drug trade.
Rehab—the Remedy Against Drug Cartels
So what can I do to overcome drug addiction? If you are struggling with drug addiction in Texas, New Mexico, Arizona, then remember you're directly funding Mexican cartels. These cartels are violent: they behead American tourists in Mexico, they kill American law enforcement officers, and they intimidate and murder Mexican law enforcement and politicians in order to run their vast distribution networks. But Mexican drug cartels would be powerless without the demand for their drugs. Drug dealers traffic in illegal drugs such as meth, cocaine, heroin, PCP, Molly, or prescription medication such as OxyContin, Percocet, Vicodin. If you are struggling with addiction to any of those drugs, or any other, then the right program of drug addiction rehab can help you reclaim your life from the influence of drug dealers.
Where Can I Go for the Best in Rehab?
What's the best way to overcome addiction? If you're struggling with drug addiction, it can seem hopeless sometimes. But never give up hope! You can conquer drug addiction. And the right program of drug rehab can help you do it. At Last Resort Recovery we offer you the highest quality in men's rehab for Texas. Here at our Texas rehab center, you can join together with a brotherhood of like-minded men all united together in conquering addiction. There's no better way to overcome addiction than the course of rehab that works for you. Click here to learn more about our Austin-based rehab.