Meth Addiction—Its Dangers, and What to Do About It
What can I do if I'm struggling with an addiction to meth (methamphetamine)? Far from its glamorous portrayal in TV shows like Breaking Bad, real life meth is not something to play with. Far from it—it's a highly dangerous and highly addictive drugs, and far too many people wind up dealing with an addiction when they just "wanted to try one hit." In fact, meth can cause severe harm to someone who has an addiction to it, which can range from intense health problems to even overdose and death. But the good news is that you're not powerless against methamphetamine addiction. Drug rehab can help you. Click here to learn more about how drug addiction impacts your family.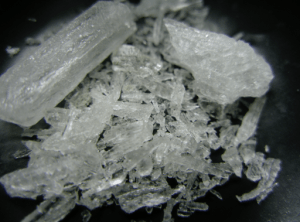 How Bad Is Meth?
If you've ever wondered what's so important about meth, then you should be made aware of how disastrous its effects have been, on this country—and especially the youth of the United States. Meth has been called by drug experts one of the very worst drugs in the world, if not the worst. And unfortunately its abuse is spreading like wildfire among young people in America. Surveys of teens show that 1 in 33 has tried meth. And of those numbers, the average age for when they first tried meth was age 12. And we already know that the earlier someone begins using a substance, the more likely they are to become addicted to it. The situation with meth is truly dire.
How Can I Fight Meth Addiction?
But the story doesn't end with how bad meth is. There are things that can be done about an addiction to meth. The most important is getting you or your son the treatment that you need at a high-quality drug addiction rehab facility. Through rehab, you can overcome your addiction to meth and come out the other side with a changed life. Today is always the best time to begin, so call now. Click here to learn more about meth.
Effective Men's Rehab in Texas for Meth Addiction
Where can I go for effective meth rehab? Last Resort Recovery is your top choice for high-quality men's rehab in the state of Texas. By checking in to a men's rehab center, you're joining a team, one that will help you when you need it the most. For Dallas, Houston, Austin, and all of Texas, we're your number-one men's rehab center to conquer meth addiction. Click here to learn more about how mothers can help their sons with addiction.